FinTech or financial technology has become brilliant over that last couple years. This domain focuses on leveraging a host of tech-based solutions to provide superior financial services to discerning customers. The services of FinTech solutions are ideally supported by artificial intelligence, blockchain, data analytics, machine learning, biometrics and so on.
The growth of the Fintech industry has accelerated amidst the pandemic. Both companies and consumers are starting to adapt and embrace innovative technology to simplify their financial transactions. This trend will continue in the future as well, with a gradual increase in Fintech app development. Progress in the Fintech industry goes a long way in helping banks, insurance companies, and other financial institutions to smoothen their operations. It deals with finances more competently while delivering a superior and dynamic range of services to their customers.
With the consistent growth of the Fintech industry, a host of cutting-edge trends and innovations have been witnessed in this field as well. Companies belonging to this sector are integrating advanced implementations of discerning technologies and further pushing the boundaries of their potential.
Here are some of the top Fintech trends to watch out for in 2021:
Robotic Process Automation (RPA)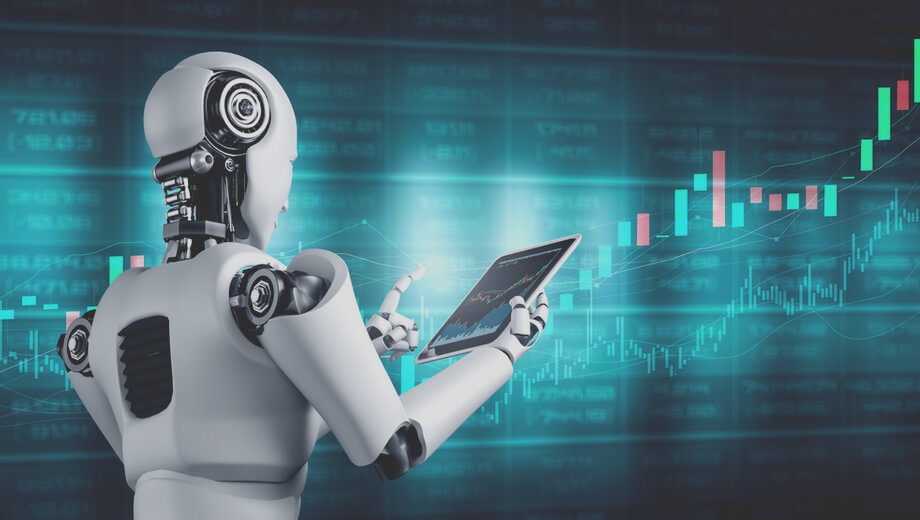 A lot of Fintech companies around the world have already embraced RPA, and in the coming months, further implementation of automation is expected in the industry to maximize efficiency, as well as curb the introduction of errors in processes and datasets. A good digital agency for financial services helps their clients to incorporate RPA in their operations, which can carry out some of the most redundant processes in the financial sector, such as security checks, customer onboarding, ensuring compliances, reporting and more, without the need of any human assistance. Background verification needed for loans and repayment shall also be made airtight through RPA, as valuable insights regarding the likeliness of a company or an individual to repay a loan can be availed with predictive analytics.
Biometric Security Systems
Nowadays, a variety of financial services are made available at one's fingertips. While this advancement has certainly made the life of people much easier, it also raises certain security concerns. Hence, Fintech companies are expected to practice good cyber hygiene and take all the security measures needed to keep both their and their customer's data safe. The biometric system would be among their best security partners in this regard. Contact-less biometrics are especially expected to surge in popularity, as opposed to the typical touch-based fingerprint readers.
Open Banking
As a revolutionary technology that brings banks and Fintech together, Open Banking significantly helps in enabling data networking across diverse institutions. This system encourages banks to release their data in a standardized and secure form, thereby allowing information to be shared with extreme ease between authorized organizations online. Open Banking is related directly to PSD2 (Second Payment Services Directive) and helps in controlling the banking and other financial data of the customers through certain API and AI-powered third-party applications.
Regulatory Technology
Regulatory Technology or RegTech is expected to considerably evolve the regulatory landscape of the financial industry through distinguished technological advancements. Businesses spend a huge amount of funds every year to minimize the risks of regulatory oversight, to ensure that they do not have to pay even more in the scenario of a breach. RegTech allows Fintech companies to utilize certain advanced software that would aid in simplifying their compliance process as per the existing regulations and laws. The RegTech solutions available can be divided into the aspects of risk management, identity management, compliance software, transaction monitoring and regulatory reporting. Through regulatory technology, banks and other financial institutions can considerably reduce administrative overhead, maximize financial stability and protect their customers. This technology is largely characterized by the analytical capabilities, agility, speed and integrative power that it provides.
Conversational banking
A lot of people today prefer messaging and texts over calls. The Fintech industry is expected to capitalize on this trend with conversational banking and seek out proficient Fintech app development services that allow them to do so. In this system, the customers are provided with the facility to avail of Fintech services by chatting with a bot or interacting with a human assistant over messages, tickets, or emails. Such interactions can take place over in-app chat systems, social media platforms, network-operated text messages, instant messengers, emails and more. This system is ideal for the increasing number of Fintech companies that are trying to humanize their brand while maintaining their tech-based approach.
Digital-only banking
A substantial rise in digital-only banks is expected in the near future. These banks provide contactless MasterCard and P2P transfers virtually, along with the opportunity to purchase and exchange cryptocurrencies. These banks are quite advantageous for modern, savvy customers as they need not waste their time in visiting these financial institutions physically or deal with any tedious paperwork. Some of the other beneficial features of digital-only banks include swift balance review, prompt bill payment, feasible cost management, real-time analytics and so on.
Blockchain technology
Blockchain is expected to bring quite a considerable transformation in global digital financial services. This system comes with a new philosophy of decentralized finance that focuses on reducing the typical centralized processes. In recent years, Blockchain technology has inspired the development of a host of diverse virtual peer-to-peer financial platforms that facilitate a more decentralized manner of monetary interactions. This distributed ledger technology has the capacity to improve the current Fintech systems and procedures to quite an extent. Several banks around the world have already started to use Blockchain technology to enhance their internal procedures and reduce their expenses.
Real-time data for underwriting
A lot of disruption has been caused in the financial domain in 2020 due to the pandemic. Hence, the traditional backwards-looking metrics may not paint an accurate picture of the creditworthiness of a borrower currently, making it important to capture real-time data for underwriting. By opting to use real-time data like daily cash flow and rent payments, Fintech companies can make smarter lending decisions.
The developments taking place in the Fintech industry are growing at a good pace. The various Fintech trends underlined above have largely emerged in response to the demand of the customers and the result of the COVID-19 pandemic. Most of these trends are focused on enabling Fintech companies to provide more competent services while enabling faster transaction processing, improved transparency and increased access to financial information. Fintech app developers would especially prove to be valuable partners for these companies, and aid them to effectively implement various new-age solutions in their business operations.
About Author